Hearty Care Centre
Hearty Care Centre (HCC), a division of Singapore Buddhist Welfare Services, is an educational cum family service centre set up in 1994 to serve the local community in Geylang Bahru and its vicinity.
After 20 years of service, HCC was relocated to our current premises in Fu Hui Link community hub located at 19, Compassvale Walk in 2015, to serve the needs of the local community in Sengkang.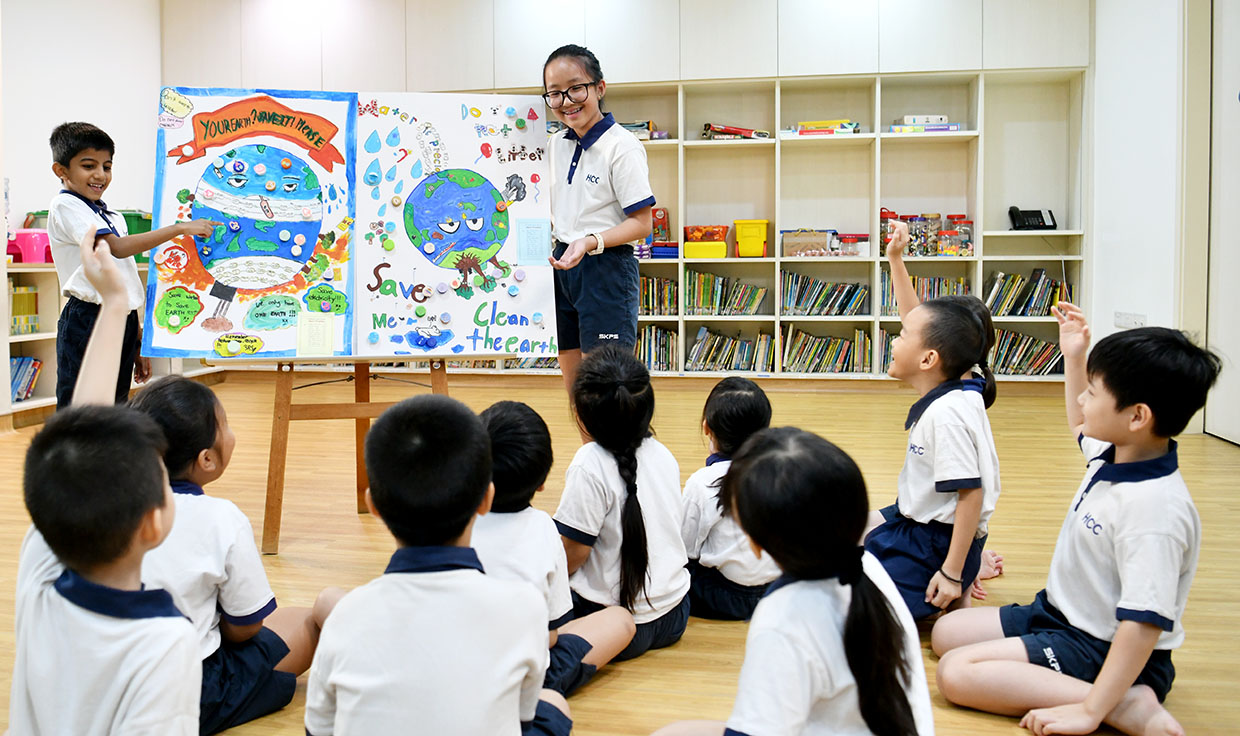 OUR VISION
To play a complementary role for parents through providing academic, physical, social and emotional care for their children.
Our Mission
We believe in providing a nurturing and reliable second home for school children. We seek to develop each student's potential to the fullest in an enriching, safe, and conducive environment through holistic programmes.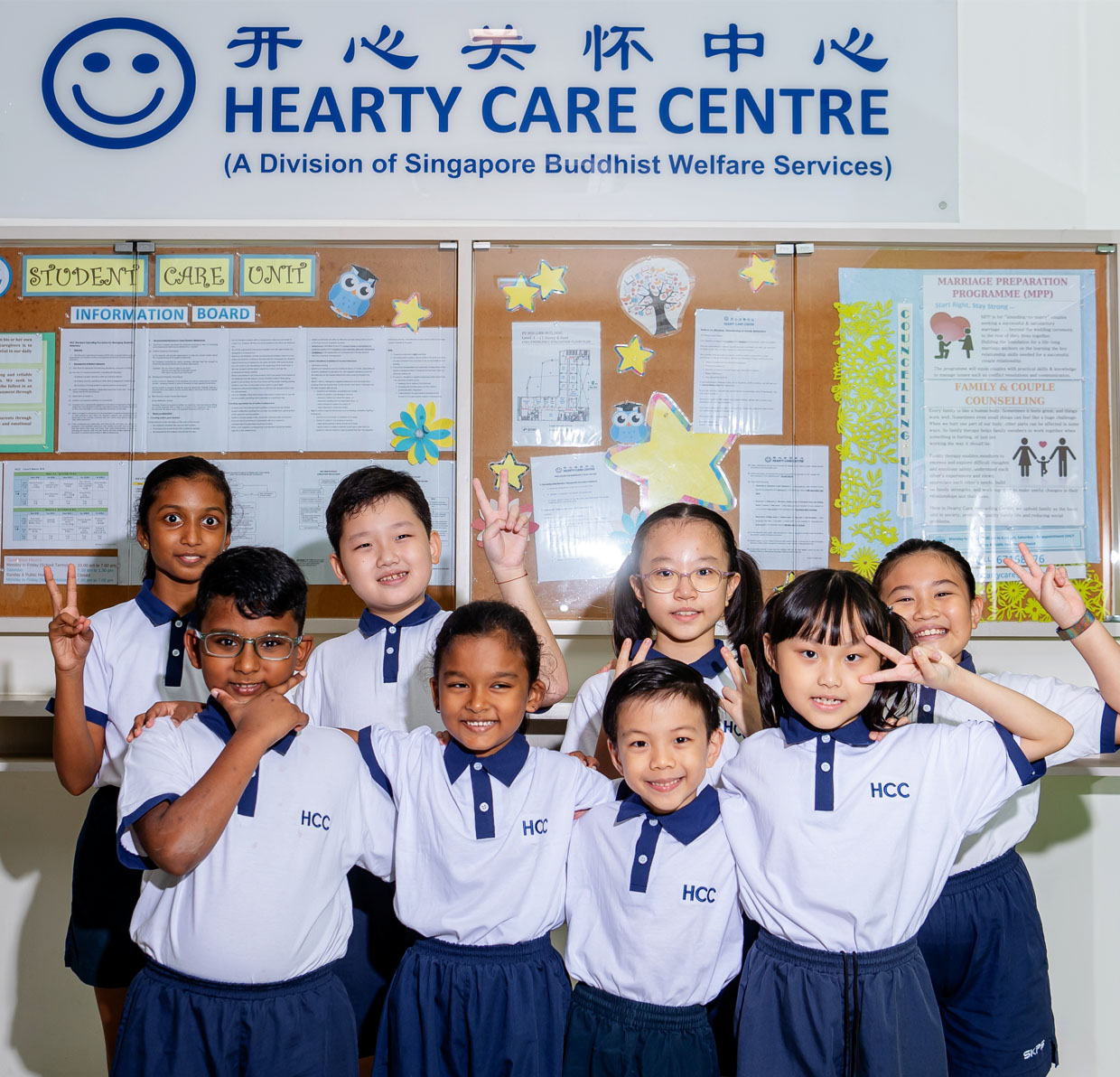 Our Core Values
At HCC, you find students:
who are Healthy physically, mentally and emotionally,
pursuing Excellence in all that they do,
developing Awareness of self, family, community and the world,
taking Responsibility for own actions,
expressing Thankfulness for what they have received, and
having "Yes able", "can do" attitude to handle challenges.
Our Service
As an educational centre, HCC is committed to provide students, aged 7 14 years, with quality student care service in a safe and conducive learning environment.
Our Programme
Our warm and caring teachers provide schoolwork supervision, including online assignments / projects and help students with their revision, so as to strengthen their academic foundation. Structured daily routine care and balanced nutritious vegetarian meals are provided to meet the students' developmental needs.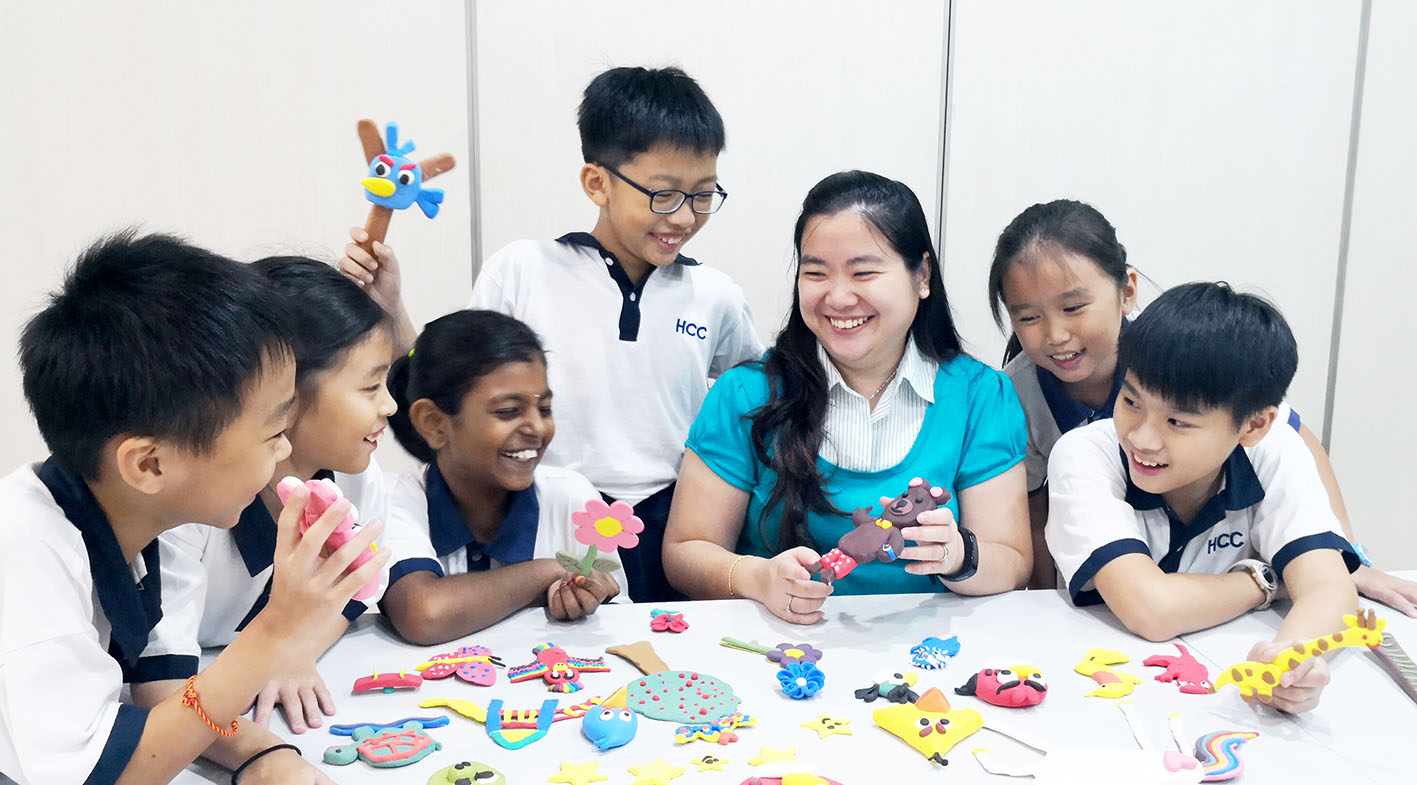 Our Enrichment Programme
To foster holistic learning, HCC teachers organised project based enrichment activities as learning opportunities for students to develop their character and sense of social responsibility. Some of the enrichment activities are:
School Term Weekly Enrichment Activities
Event & Festive Celebrations
Class Team Bonding
Current Affairs
Fun'ercise / Active Dance Workout
Art & Craft
Character Development
School Holiday Enrichment Activities Weekly
Educational Workshops
(e.g. Robotics, STEM Programming, Experiential Learning Communication, Teamwork, Self Confidence, Self Development skills etc.
Creative Workshops
(e.g. Speech & Drama, Creative Writing)
Art & Craft Workshops
Music & Dance Workshops
(e.g. singalong, fitness exercise, Zumba, Yoga)
Learning Journey / Excursions / Field Trips
Sports Day / Team Building / Game Challenges
Cookery Workshops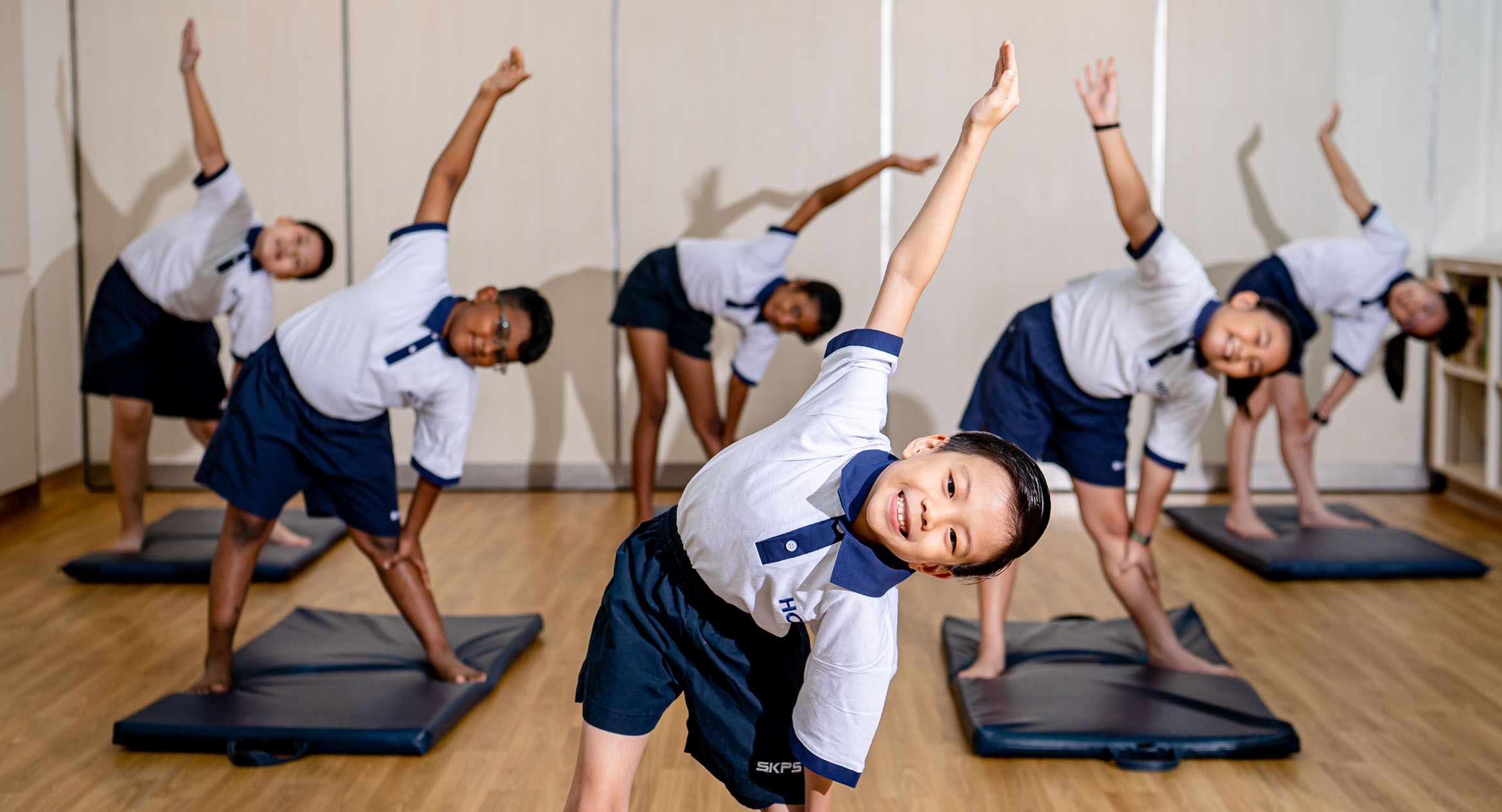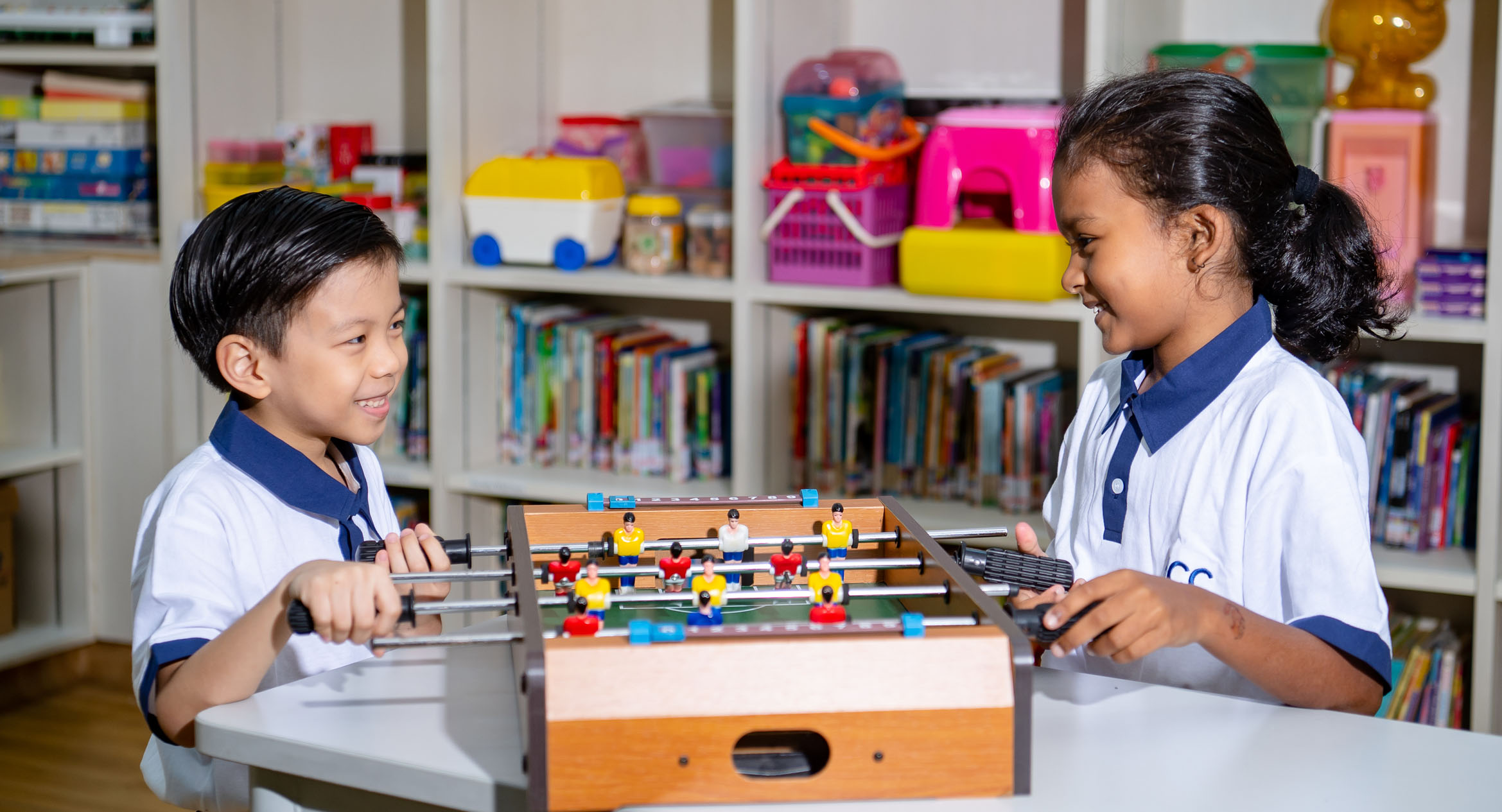 Our Special Community Projects
It has always been HCC priority to outreach and collaborate with community partners, such as the National Library Board (NLB), Health Promotion Board (HPB), North East Community Development Council (NECDC), Singapore Police Force (SPF), Singapore Armed Forces (SAF), Singapore Kindness Movement (SKM) etc , so that our students can partake and be actively involved in community projects.
As the saying goes, it takes a village to raise a child . Students in HCC, who are from different socio-economic background, are able to benefit from the enriching opportunities that arose due to resources pooled from the community.
HCC embraces the idea of giving back to the society. We encourage students to participate in charity based projects. This is to cultivate the values of compassion and generosity in our students.
Through our intergeneration activities, HCC students learnt how to take care and show concern for the Seniors. HCC students also learn to engage the Seniors in game activities, guide them to complete simple artwork, do fun exercises, or make handicrafts together
FOR MORE INFORMATION ON OUR STUDENT CARE SERVICES,
PLEASE FEEL FREE TO CONTACT US AT:
ALL ENQUIRIES ARE WELCOME !