Grace Lodge (Nursing Home)
Grace Lodge was set up by the late Venerable Yen Pei in January 1985 and officially opened on 16 March 1986 by the late Mr. Ong Teng Cheong, the Second Deputy Prime Minister then.
Being a charitable home, Grace Lodge is solely dependent on public donations. All contributions received will be used for the provision of nursing care, physiotherapy and medical care for our residents. We monitor the health status of our residents regularly. We customize and update nursing plans for residents, according to their individual needs, abilities and preferences.
It is our objective to provide shelter and care for needy, handicapped persons and the aged sick in Singapore, regardless of race, religion or gender.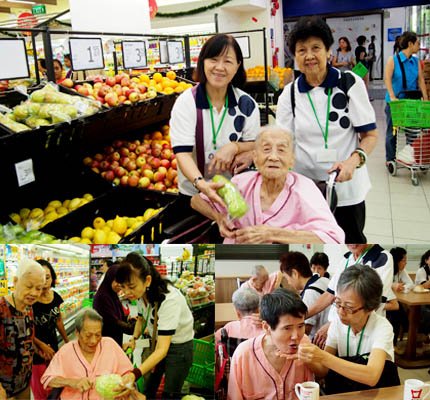 WHO DO WE CARE FOR?
Any sick person, especially an elderly person with medical condition(s) such as stroke, diabetes mellitus or other chronic sickness;
A patient requiring long-term daily nursing care, such as tube feeding, pain relief, wound dressing;
A patient with no caregiver or the caregiver is unable to provide the nursing care required;
A patient with any of the following medical conditions: dementia, psychiatric illness (stable), MRSA (colonized);
A patient with special nursing needs, such as urinary catheter care, colostomy care, nasogastric/gastrostomy feeding, insulin injections.
Every contribution, no matter how small, will go a long way towards helping the less fortunate elderly.
HOW TO HELP?
YOU CAN HELP GRACE LODGE WITH DONATION IN CASH / KIND
PLEASE CONTACT US AT:
TEL: (+65) 6715 – 8870; FAX: (+65) 6387 – 7887
EMAIL: enquiry@gracelodge.org.sg