Fu Hui Golden Care Centre
Fu Hui Golden Care Centre (FHGCC) is a senior day care centre sets up by the Singapore Buddhist Welfare Services in October 2019 with a purpose to promote ageing in place.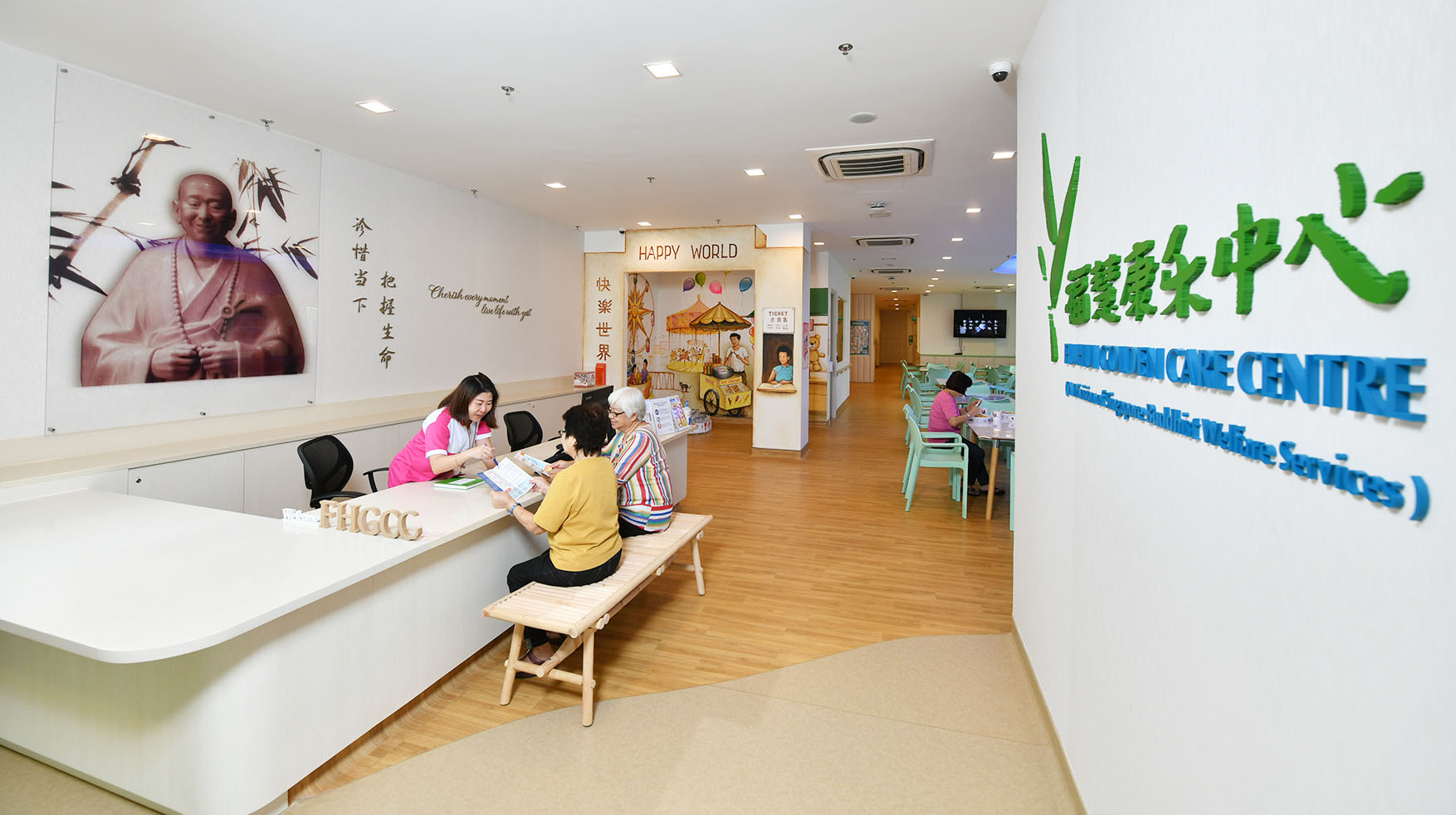 FHGCC is run by a team of multi-disciplinary professionals like nurse, social worker and therapists who will assess the conditions of the seniors. The team will draw up individualized care plans and prescribed physical and cognitive stimulation therapy activities to meet the needs of the seniors and to encourage the seniors to do their best.
With a tagline of "Cherish Every Moment, Live Life with Zest!", FHGCC hopes to enhance seniors' quality of life through its services and facilities.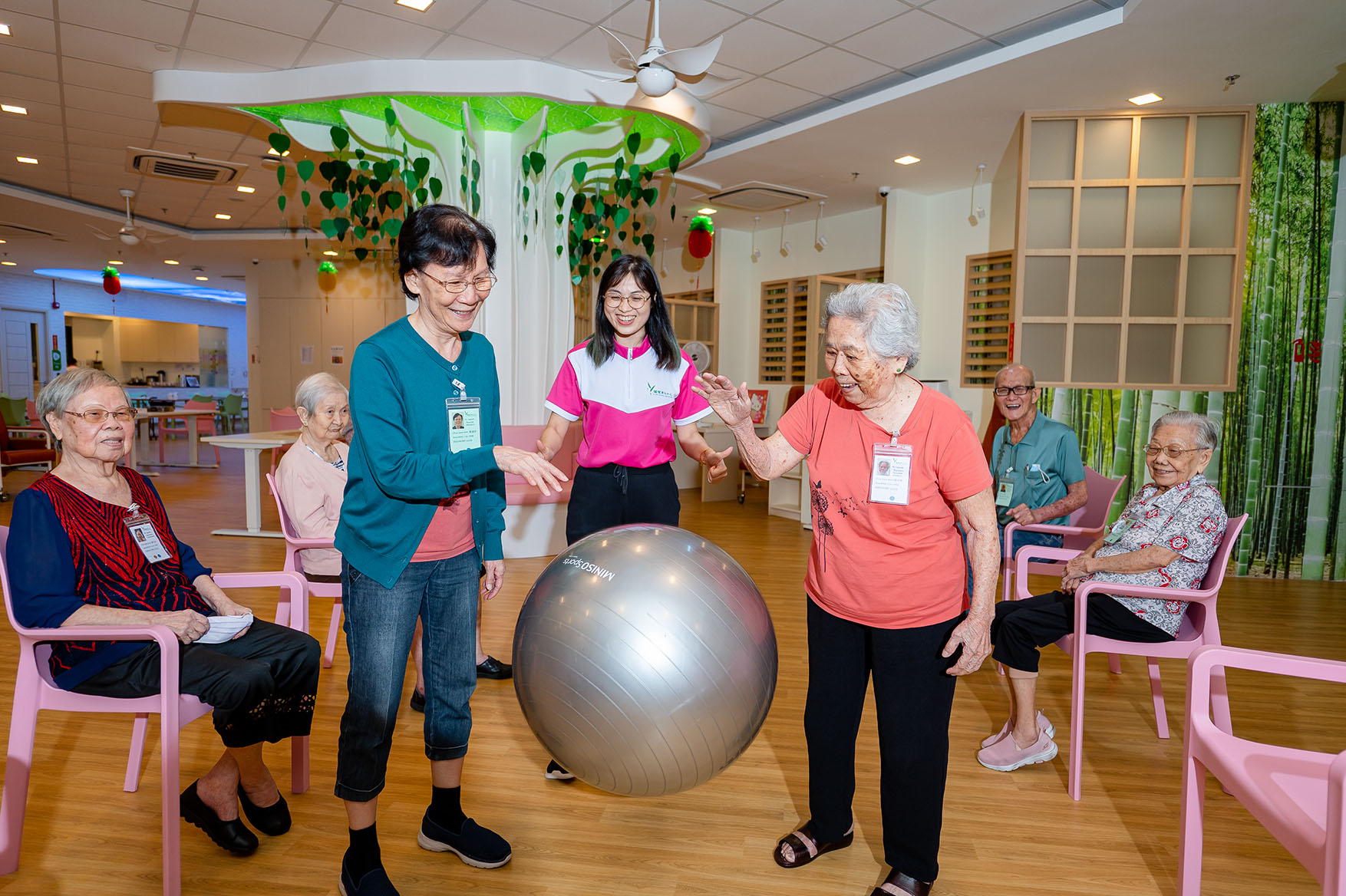 Maintenance Day Care (MDC)
provides custodial care services and maintenance activities (i.e. to maintain current physical status or prevent deterioration) to frail and/or physically disabled seniors with an aim to promote "ageing in place".
Dementia Day Care (DDC)
provides cognitive stimulation activities to seniors with mild to moderate dementia, in addition to custodial care services and maintenance activities.
Community Rehabilitation (CR)
Sessional-based rehabilitation includes active rehabilitation (AR) and maintenance exercise (ME) services to improve the client's functional status or reduce the client's functional decline.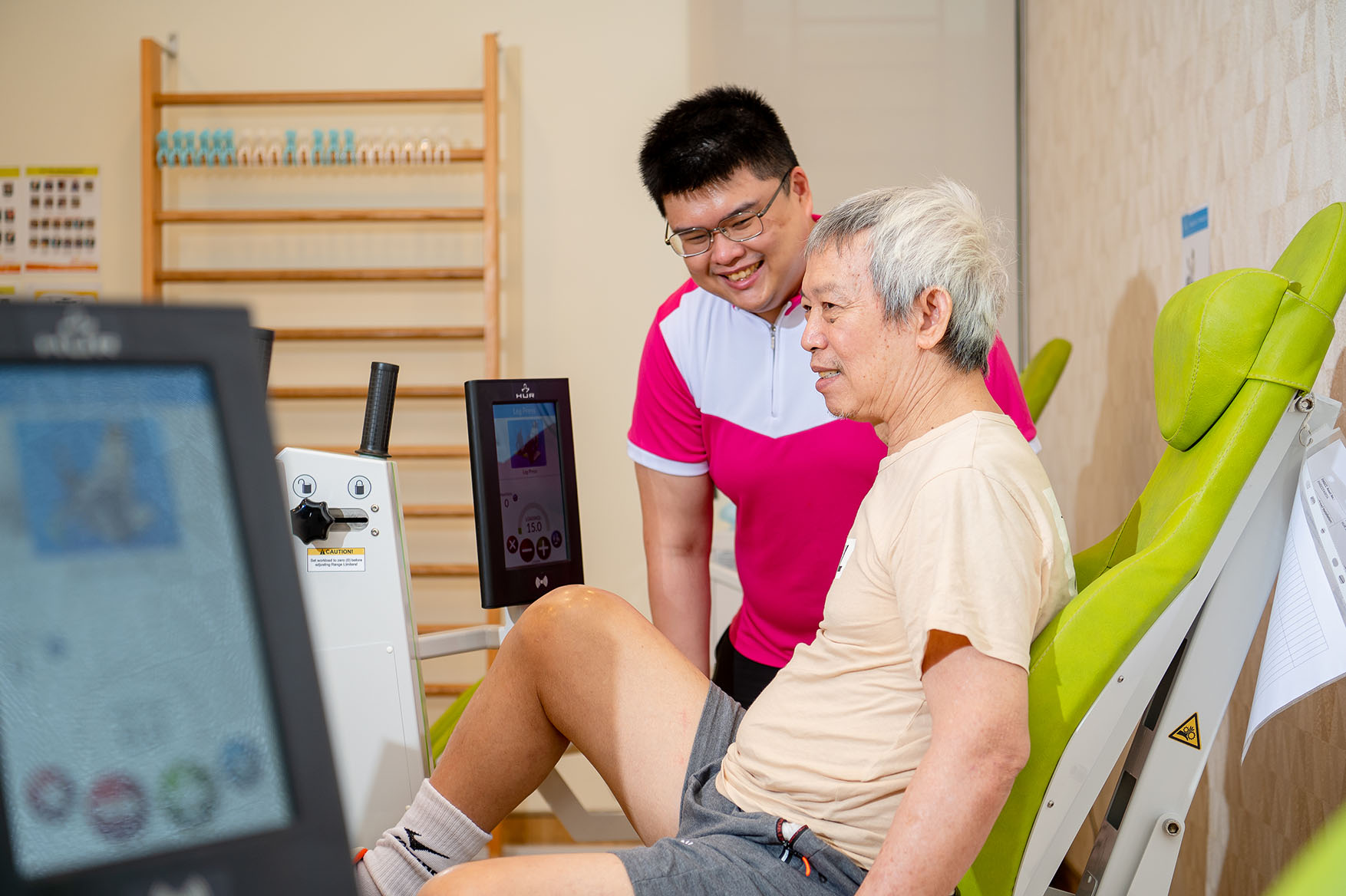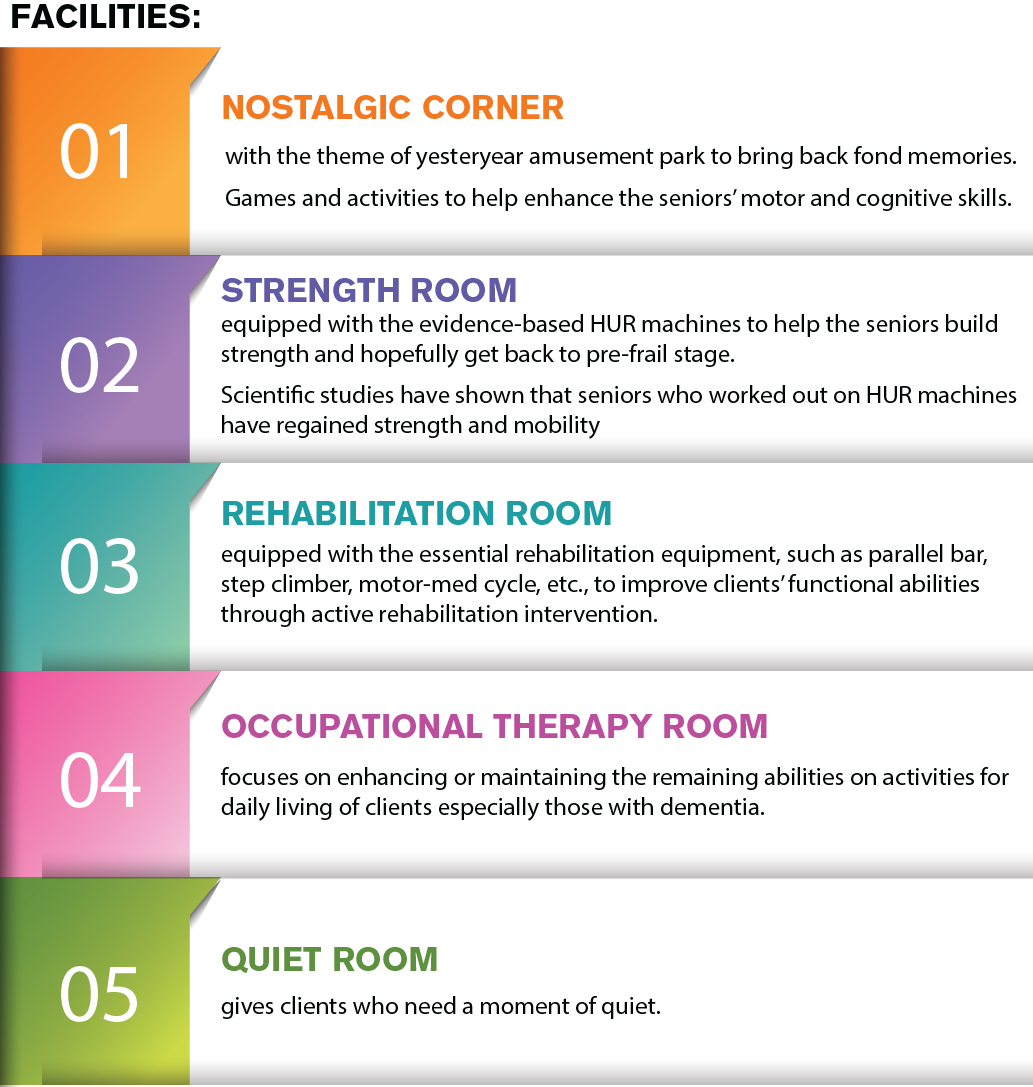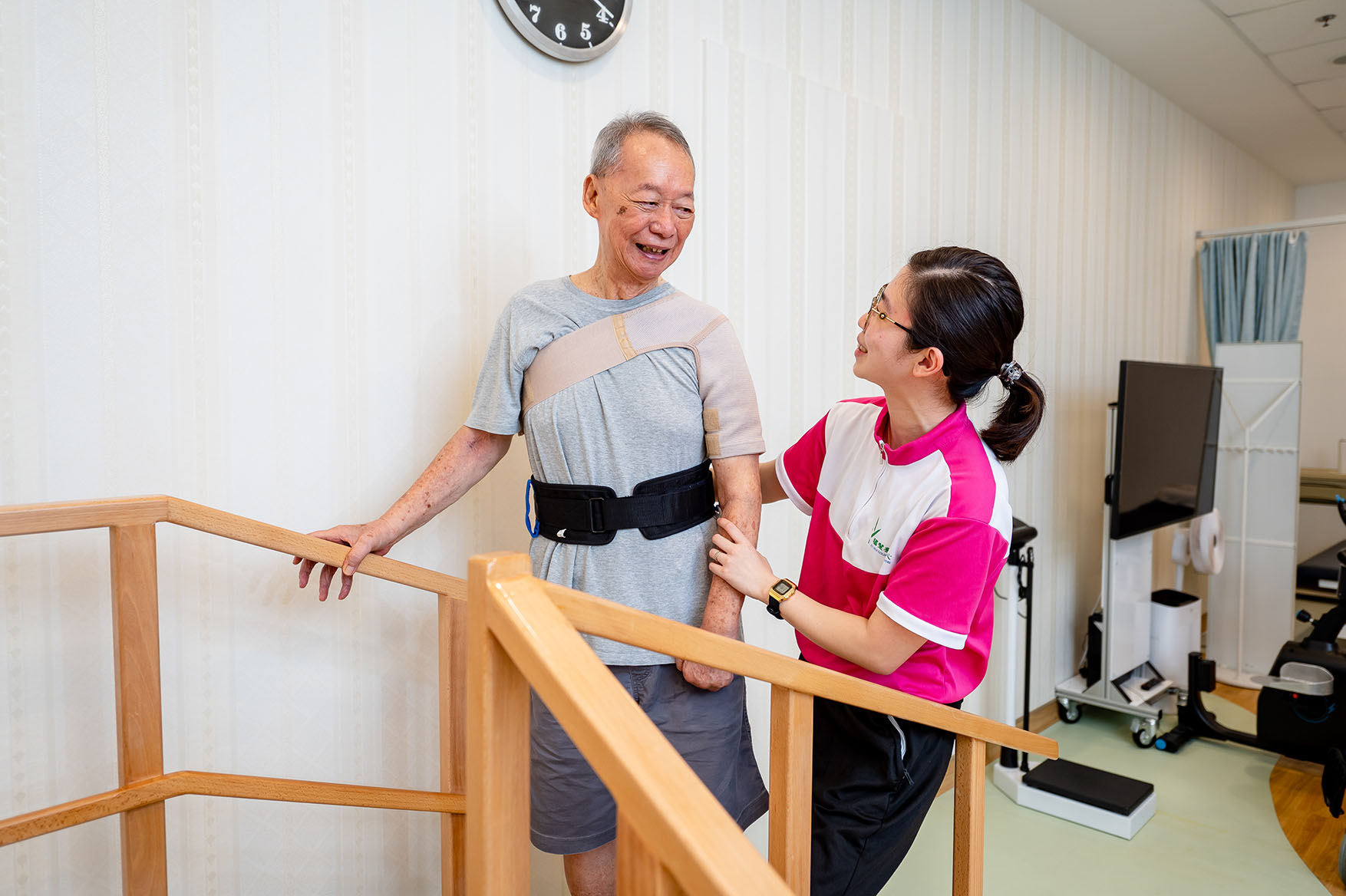 GET IN TOUCH WITH US
FU HUI GOLDEN CARE CENTRE
TEL: (+65) 6715 – 8880; FAX: (+65) 6387 – 7887
EMAIL: enquiry@fhgcc.org.sg