Happy Villa
Established in 1994, Happy Villa provides sheltered residential care for destitute, elderly females, who have poor family support or no next-of-kin. Happy Villa provides them with a safe, homely dwelling with compassionate care.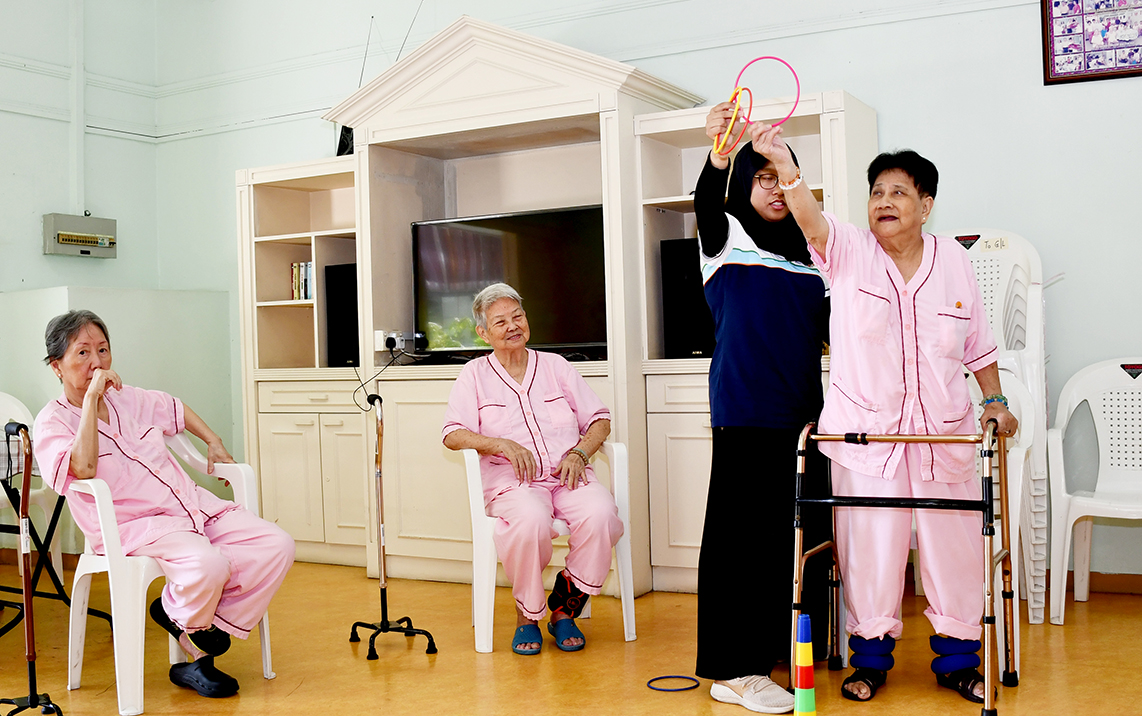 Residents are referred from hospitals through the Agency of Integrated Care (AIC) and Ministry of Social and Family Development (MSF). Clients who meet the MSF means-testing criteria are eligible for subsidies in the programme.
Happy Villa is located in Tanjong Pagar Plaza. We provide physiotherapy, medical check-ups, meals, as well as organises activities and games for the poor and less fortunate elderly. Our drop-in centre welcomes members of the public and senior citizens from the community to interact with our residents. We depend solely on public donations.
OUR OBJECTIVES
to provide personal care and assistance in daily chores, when residents are unable to perform them independently;
to help residents adjust to aging and group-living in the community;
to facilitate the integration of residents into the community.
SERVICES AND FACILITIES
provide a barrier-free environment;
provide medical and dental consultations;
cater to daily needs: meals and refreshments, laundry, cleaning and maintenance of environment;
conduct regular physiotherapy to maintain and improve the physical capabilities of residents;
organize stimulating activities, such as music appreciation, audio-visual programmes, handicraft, etc.
provide regular advice and guidance, as well as counselling and dialogue sessions.
ELIGIBILITY CRITERIA
female aged 60 or above;
Singapore Citizen or Permanent Resident;
mentally alert;
medically fit and free from infectious disease, requiring only minimal medical care;
on public assistance.